Another Club layout, this served as our exhibition layout for a number of years.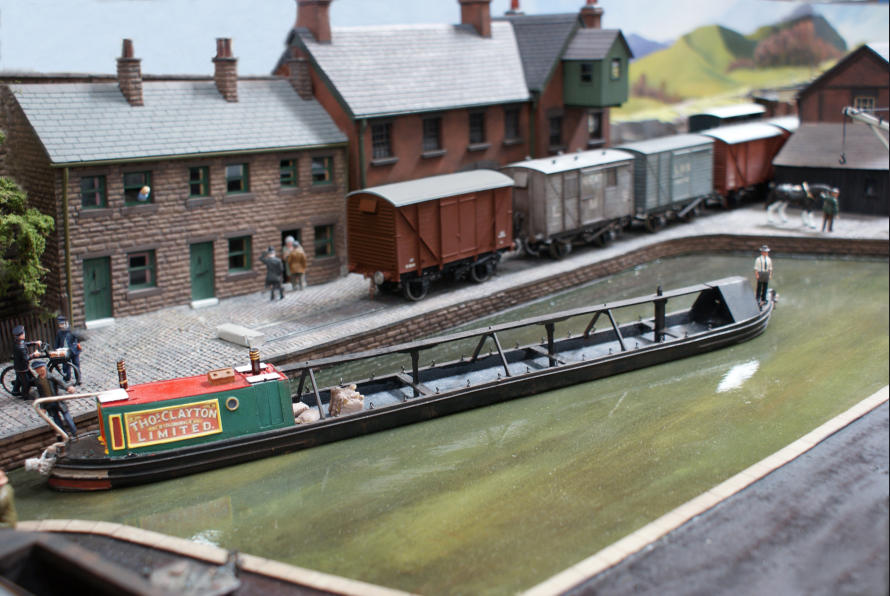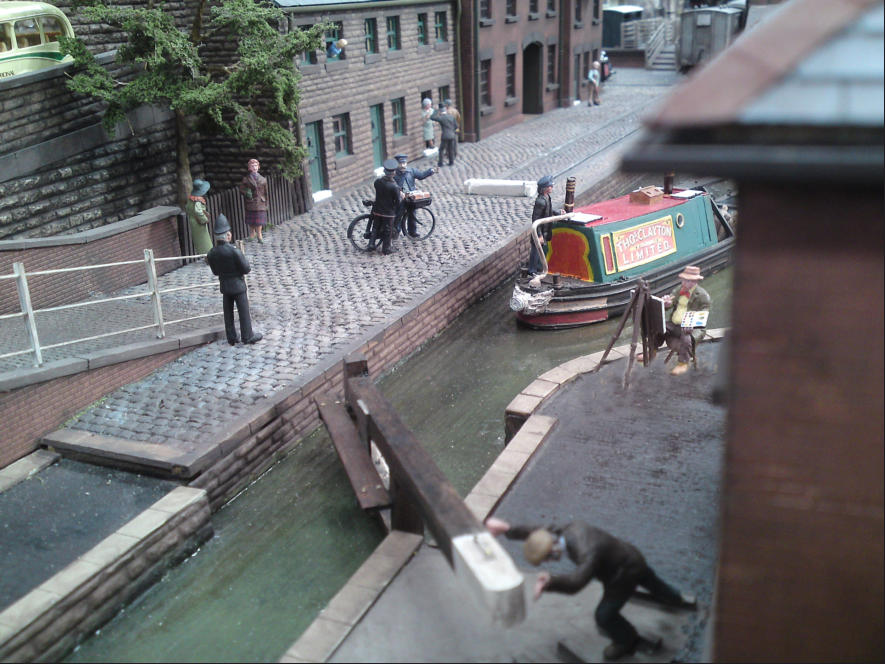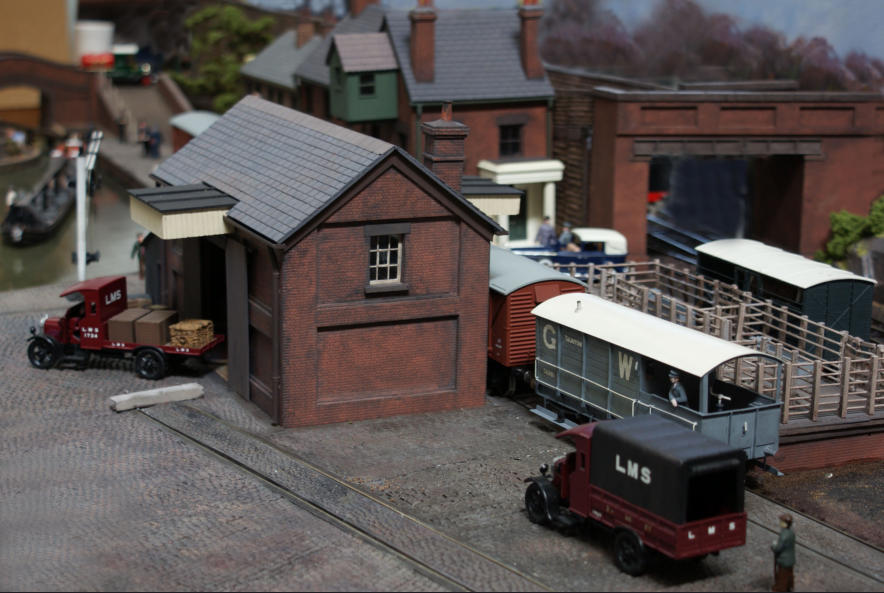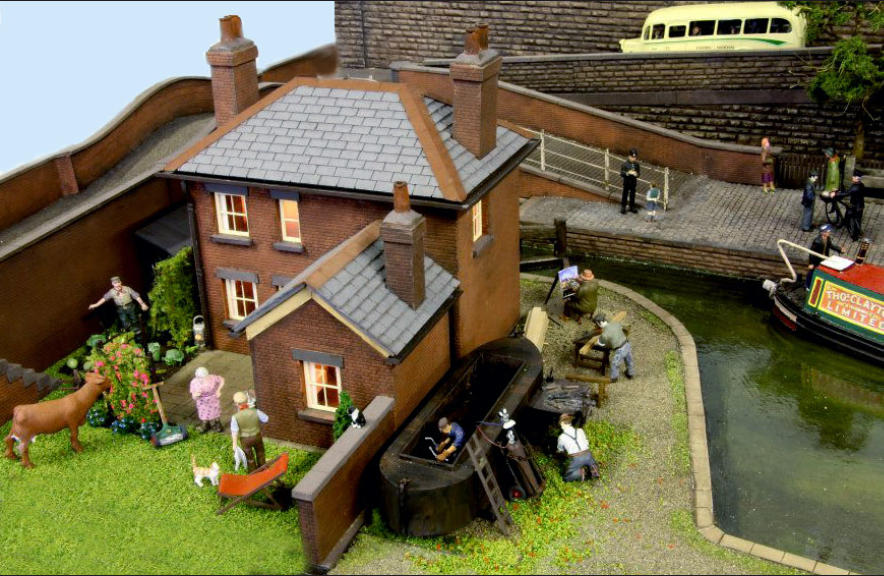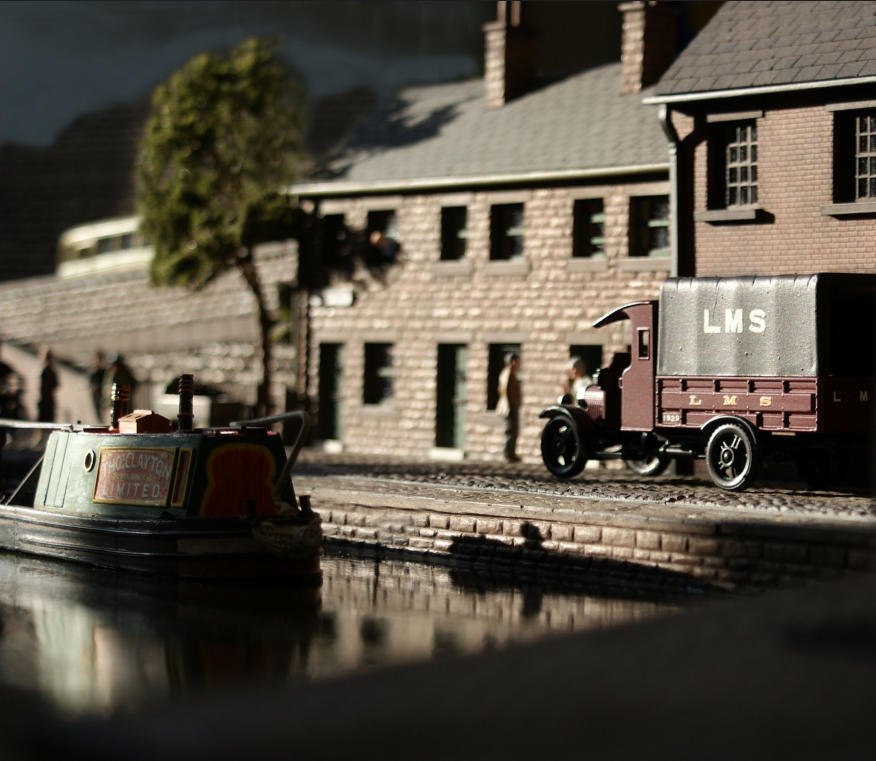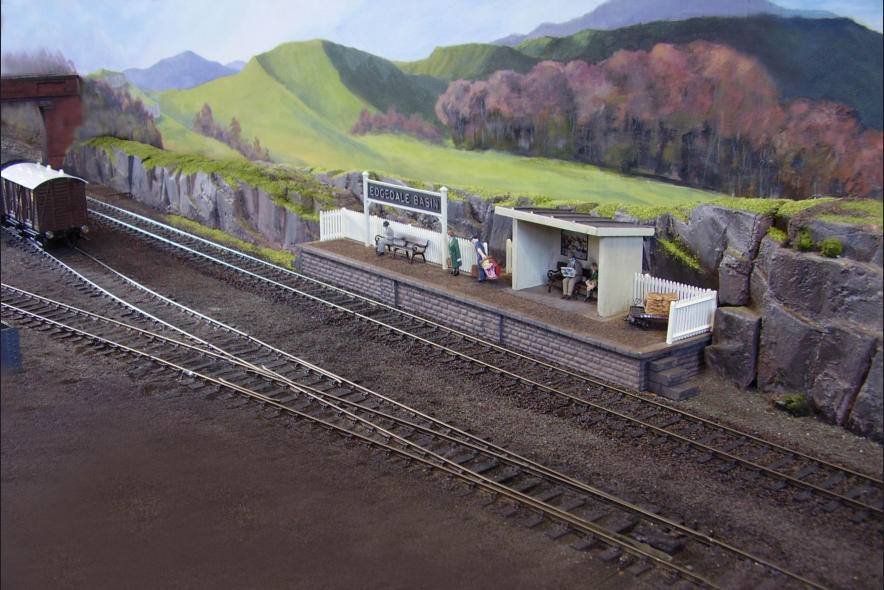 Goods Shed and Cattle Dock

prize winning layout "Wirksworth" was sold in 2006
after a majority of Group members decided it should go. With it were
some of our finest buildings, in fact the purchaser was
In 2007 it was decided to make a new layout,
members were involved in making it.
New buildings were made, with
A board with the loco yard was
withheld from the sale and formed one end of Ed
layout was basically a loco yard with a factory siding,
a cattle dock and a long single track.
One board at the end of the layout was a canal
length of canal with a lock and a canal bridge
quayside. At the rear was a single track the whole length of the
layout with a fiddle yard at each end, out of sight. Two coaches and a
small engine could run on the trac
k with access from it to the yards
and there was a small "halt" station near the canal basin.
attached a moving section at the end of the loco yard which helped
The layout was operated by three people
two at the fiddle yards and
in front for the loco and goods yards. Points were operated by
wire and tube which also activated polarity. From the start
not want it to be exclusively one company, so any one could run in
We attended several exhibitions over the years
the public because there was something to be seen on every inch.
there was always something moving at all times, which is